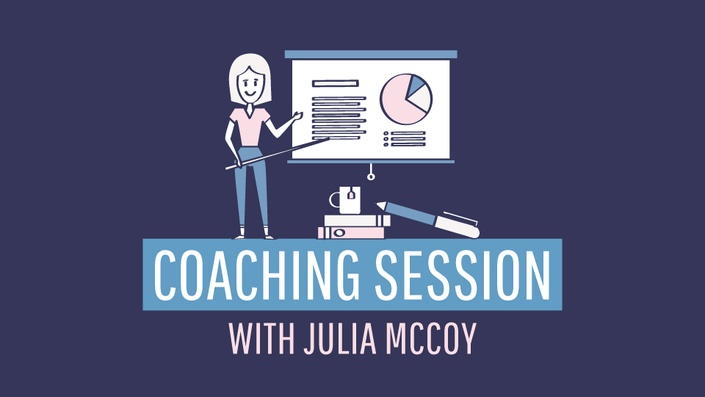 Coaching Session with Julia McCoy
Book a 1:1 mentoring session with the Content Hacker™ herself, Julia McCoy.
Enroll in the Course
All your questions on content creation and marketing answered in a LIVE coaching session with course teacher Julia McCoy.
Enroll, checkout, and book your spot now! After purchasing, read the note in the curriculum which will tell you how to book your spot. Happy learning!
Your Instructor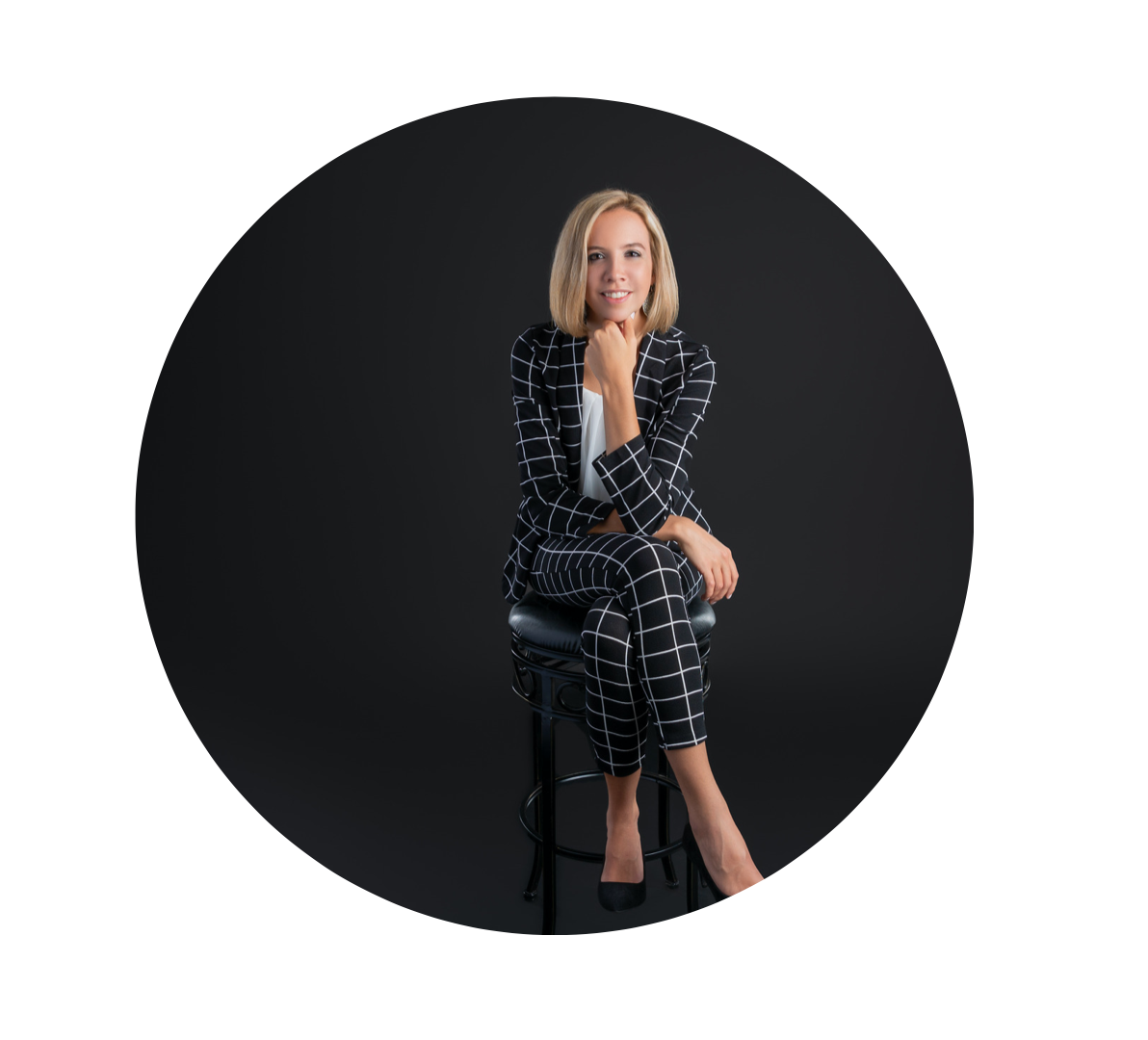 Julia McCoy is a serial entrepreneur and content marketer, with a knack for writing, creating and building successful ventures through content marketing. Back in 2011, she founded her content agency, Express Writers after dropping out of college, with nothing but a hope, dream, and $75. Today, her writing agency has over 90 members on staff, and has earned over $5 million in revenue.
Julia's primary marketing avenue for her multi-million dollar, self-started content agency has always been content marketing. She grew her web presence for Express Writers to 100,000 in monthly visitors and thousands of clients simply through consistent, year-over-year blogging. As an instructor and educator, Julia's passion is in finding a problem in her industry and solving it with practical strategies. Back in 2012, after seeing a need in the market, Julia wrote her own agency training to enable her best writers to become Content Strategists and equip her clients with smarter content. In 2017, after a client asked her to travel to their office to teach content she decided to develop the industry's most practical training course. Julia sat down for eight months to develop The Content Strategy & Marketing Course, crafted from the very cores of the internal training she built for her own writing team. Two years later she launched the industry's only one-week intensive SEO writing course. In 2019, Julia's courses surpassed over 300 enrolled students, and she launched The Content Hacker™ as her own personal brand to continue her long-term, legacy purpose of educating a new frontier of smart, purposeful, heart-centric, wildly-successful content marketers.
Forbes has named Julia a thought leader, and KPS' Digital Marketing Report listed Julia as the top #33rd content marketer nationwide. She's the author of three bestsellers: So You Think You Can Write? The Definitive Guide to Successful Online Writing, Practical Content Strategy & Marketing, the guidebook for the course you're reading about, and her memoir, Woman Rising. Her self-published books have sold more than 5,000 copies and have been read in more than 90 countries. She's also the host of The Write Podcast on iTunes, and makes frequent appearances on thought-leading publications as a guest author, including Content Marketing Institute, Search Engine Journal, to name a few.
Full Course Curriculum
1:1 Coaching Session with Julia: Thanks for your purchase!
Available in days
days after you enroll
Enroll Today!
Coupons are applied in the cart