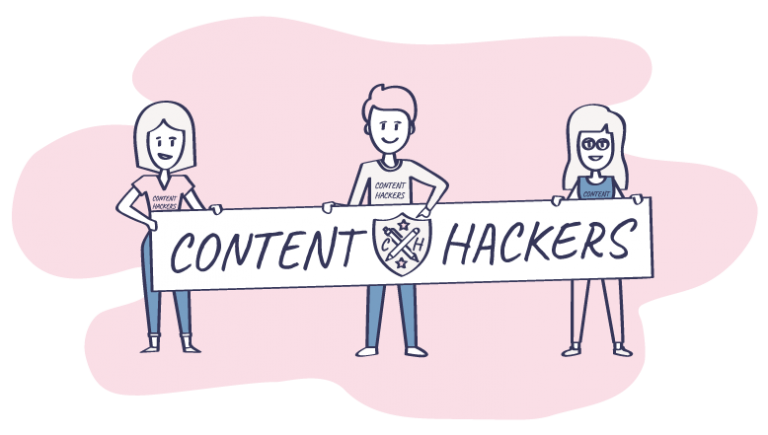 What if…you could make a living writing without being "super talented"?
What if you could become the best marketer on your team without an expensive marketing degree?
Here's the sad truth:
A marketing degree won't prepare you for the real world of online marketing.
You can spend $46,000 on your degree but still end up clueless on:
Content strategy and its role in content marketing
How to craft content that glues an online audience to your page
SEO techniques that get your site found on Google
Worried you'll end up scratching your head the next time your boss or client gives you an assignment you don't know how to do?
I'm here to help.
I created this limited-time free course, Become a Profitable Content Creator, to help newcomers get started on the transformation from bewildered newbie to savvy, in-demand content creator.
When you enroll for FREE, you'll learn:
Exactly how content strategy fits in with content marketing
How to get the #1 bad writing habit out of your system, so you never again scare your online audience away (Hint: it's the writing habit you gained an A for in college!)
How to optimize your content to be found on Google
All you need to get started is 12-20 minutes a day for four days, your favorite drink, and the determination to follow the advice I share inside.
Here's what you can expect to learn each day.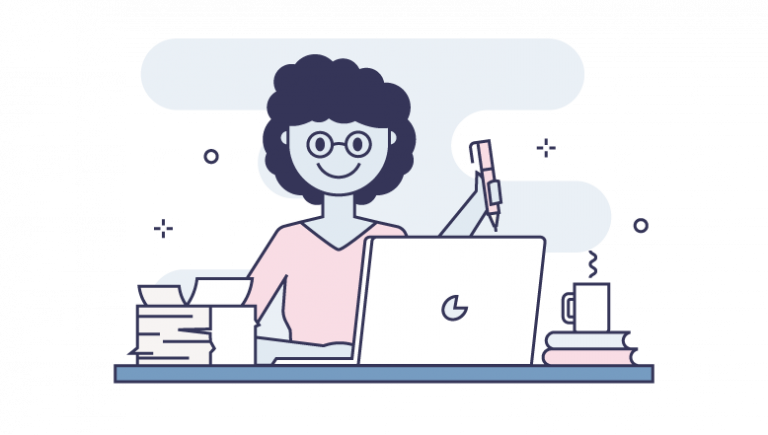 WHAT'S INSIDE BECOME A PROFITABLE CONTENT CREATOR: YOUR MINI CRASH COURSE TO CONTENT MARKETING KNOW-HOW
Day 1:
What marketing degree holders don't know about content strategy and content marketing
How to wow your boss or client with your marketing skills (even if you don't have a degree)
The two steps I used to become a savvy, profitable content marketer (even though I dropped out of college)
Plus: the complete list of blogs, books, and authors I follow to shape my content marketing skills (all in a handy, downloadable PDF file)
Day 2:
How to unlearn the #1 bad habit keeping you from online writing success
The six rules you should never miss for powerful, engaging online writing
The four steps I follow to turn an icky first draft into a clear, polished, publishable piece
The resources I use to keep me updated on the changing rules of internet grammar
Day 3:
The three SEO techniques I use to rank in the top three of Google in no time at all
How to do keyword research on my all-time favorite tools
How to write and format an SEO-optimized blog post
Day 4:
How to convince your client of the worth of content marketing (even if they have zero idea how it works)
How to convince your client to pay you $450 per blog post using the exact formula I created to predict content marketing ROI (this formula will "show the money" to your client)
What to say if your client asks why content marketing is better than paid advertising
Plus, you'll get:
Downloadable cheat sheets for EVERY lesson
A sneak-peek into my content creation processes (look over my shoulder as I research keywords, prepare my blog for publishing on WordPress, and transform a sentence from icky to polished)
A ton of examples, resources, and more!
HI, I'M JULIA MCCOY! CONTENT CREATOR, AUTHOR,
AND ENTREPRENEUR


When I started out, I was just like you.
Clueless, confused, but sure about ONE THING.
My desire to build a life doing what I LOVE.
For me, that was writing.
Fast forward nine years later and I'm a successful entrepreneur with seven profitable brands. I've written three books, created three courses, and guest blogged for high-profile sites like Search Engine Journal, Content Marketing Institute, and Entrepreneur. My content agency, a startup I began myself with just $75, has reached 20,000 completed projects and over $5 million in sales.
How I accomplished all that might surprise you. (Hint: it wasn't through earning a marketing degree. In fact, I dropped out of college in 2011!)
How I did it was through the hard-knocks path of self-learning.
I made a ton of mistakes. And learned from them.
I found myself on my knees time and time again. And learned to get back up.
It took me nine years to get from what I was then to what I am now.
And aside from my brands, books, and courses, I came away from nine years of learning with something even more valuable:
The skills, techniques, strategies, and secrets to growing a business from content alone.
WHAT OTHERS SAY ABOUT JULIA'S COURSES
ENROLL: BECOME A PROFITABLE CONTENT CREATOR MINI COURSE
Four-day course with easy reminder emails
Immediately access Day 1 content!
4 video lessons spread across 3 days, 12-20 minutes each
Your seat expires in 30 days (limited-time only!)
Get downloadable, comprehensive PDF lesson summaries with each video