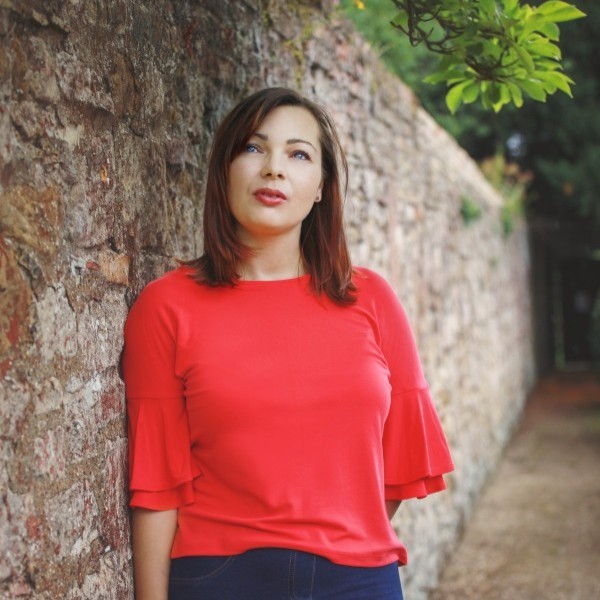 What Elizabeth Says About The Membership.
"There is so much information online, it can be a challenge to know what's relevant and what's not. This program cuts through the crap and delivers precisely what you need, as you need it.
So far, the support in Julia's tribe has been incredible. The mentors in this program are responsive, they're authentic, and everybody is genuinely interested in helping you get the information and guidance you need, fast.
It's so refreshing to have a close-knit community of experts who are willing to help you succeed. The resources, guides, and cheat-sheets are out of this world, and you can tell a serious amount of time and effort has gone into the creation of the platform and its content.
I have access to tools that are saving me hours that would have otherwise spent researching and trying to create resources from scratch. It's already helping me get where I want to be quicker and more efficiently. In the first week, I can honestly say that I've already been able to reclaim the money I spent on the subscription in time saved." — Elizabeth March, Senior Copywriter at 4 Corner Resources
Ready to hit the next level?
Is this you?
 You're in my Content Hacker™ Academy courses and/or workshops.
You're facing growth, and BIG next steps…
But you DON'T know where to turn.
You've leveled-up with one (or all) of my programs, but you need MORE help.
You don't want to use a sleazy approach to grow online. You're ready for the long-term… you want legacy. You aren't some short-term thinker.
You want to grow organically, but you're stuck on the how. You're burning yourself out. Long hours, late nights. And you don't want just another course or book.
You need our LIVE community, hosted in Slack, Facebook, and with more 1:1 access to Julia than ever before. You need access to Julia's templates, stored in an ever-updating Google Drive members-only folder.
You need The Content Hacker™ Tribe, a community of content-marketing mentors and mentees that are making POWERFUL moves, every month. $35/month, cancel anytime.
Marketers & Entrepreneurs: Struggling To Achieve Real Business Success?
Is this you?
You're a talented individual with a unique skillset you know can make you successful.
Maybe you've used this skillset to start your own business.
Or get hired by the agency of your dreams.
And sure, things went well at the beginning.
You were excited about the daily effort of getting your first leads and clients. Your boss loved your enthusiasm.
But time went on.
You reached a plateau and stop growing. Month after month, the same results. You've hit a glass ceiling.
What's happening? What's the next step? Were you meant to stay at this level forever? You once dreamed of massive growth and success, but that doesn't seem to be anywhere in the near future.
You're ready to commit, but you just need to know the steps.
And have a guarantee that tomorrow's steps will be clear, too.
With a tribe of people you can chat with, LIVE, daily… that get you and your big, overachiever dreams. Not only get you, but encourage you, too.
If this is you — a monthly Content Hacker™ VIP subscription is perfect for you.
My all-new live community + coaching program is packed with everything you need to get out of being stuck…
…and start GROWING like crazy.
In my Content Hacker™ Tribe: VIP Membership you get:
A coach and mentor to help you skip the hard knocks and mistakes, and take you from lost and confused to determined and 100% sure you're on the right path to success.
A team of savvy experts in your back pocket, daily ready to answer your every growth question.
A library of quick, zero-fluff guides for those days when you're not sure what to delegate, how to improve your brand's content, how to do SEO that works, etc.
A cheering squad of real friends to give you a helping hand whenever you fall down.
Would you dive right in and grab the box?
Of course!
Meet Julia Mccoy, Founder And


Coach/Mentor At Content Hacker™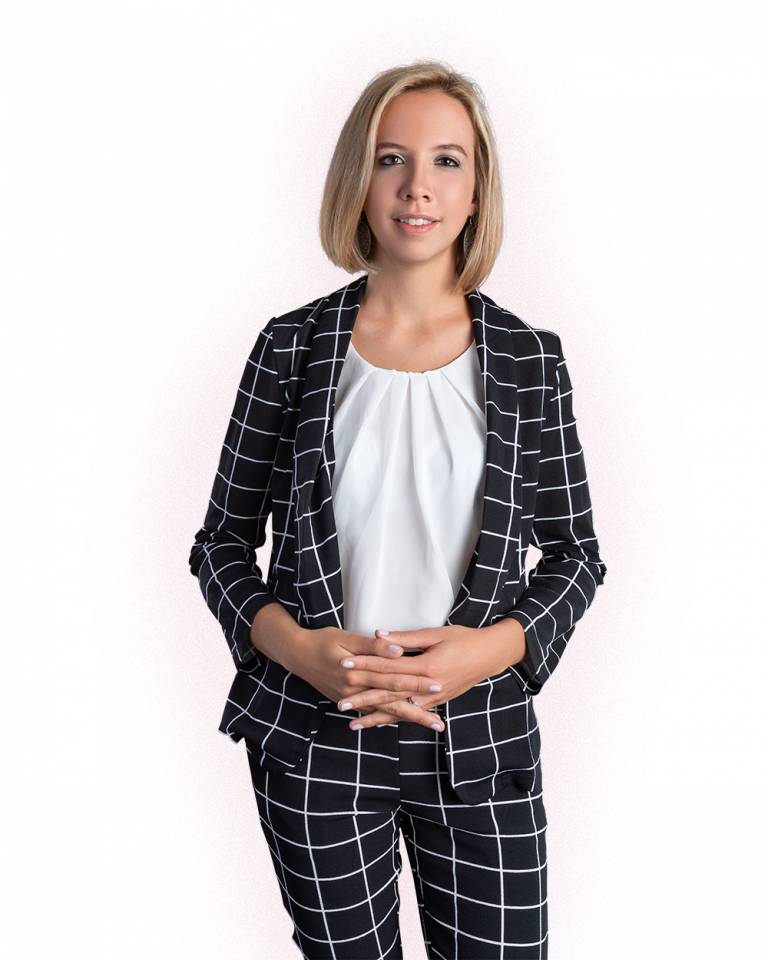 Hi! I'm Julia.
Can I be honest with you?
I know exactly what's going through your head and heart right now.
Not because I'm a magician or possessor of special powers…
…but because I've been exactly where you are today.
You see, back in 2015 I was seeing marginal success with my content agency, Express Writers.
Yes, I'd started my own brand from scratch back in 2011. I was pulling in a steady stream of clients. I'd published 215 blogs, and we were hitting roughly $29k/month.
But that was all. It continued on month after month, without significant growth.
And I'd heard a ton of stories about how epic content with a strategy can grow a brand to seven or eight figures.
What was I doing wrong?
In those dark days when I fell down and made mistakes countless times, do you know the #1 thing I wanted?
(Or 3 things, rather, because as humans we want it all. 😉 )
I wanted a coach to guide me and answer my innumerable questions. I wanted a clear roadmap with detailed steps on what to do next. I wanted a team of like-minded, heart-centered entrepreneurs and marketers cheering me along.
But since I didn't have those?
I continued on by myself, getting knocked down continuously, making a ton of mistakes, and once even coming this close to shutting down my brand for good.
This is exactly why, five years and $5 million in sales later, I've decided to create EXACTLY what I needed back then…
…for you.
That's the story behind Content Hacker™ VIP Tribe.
When you join, my promise to you is you'll get everything I longed for with all my heart when I was a struggling marketer like you.
Experts Joining Us For Live Trainings & Mentorship In The Content Hacker™
VIP Tribe Experts
As they say, it takes a village! I'm your lead mentor in The Content Hacker™ VIP Tribe, and will be teaching you growth frameworks through the Drive library and Slack every month, customized to your growth needs.
Alongside me, I've booked several experts to join us in encouraging and pushing forward your growth journey. Some are my very own top agency Strategists. The others are notable industry peers and friends I respect as "content hackers," and can't wait for you to meet!
Joining us in our live community as guest experts: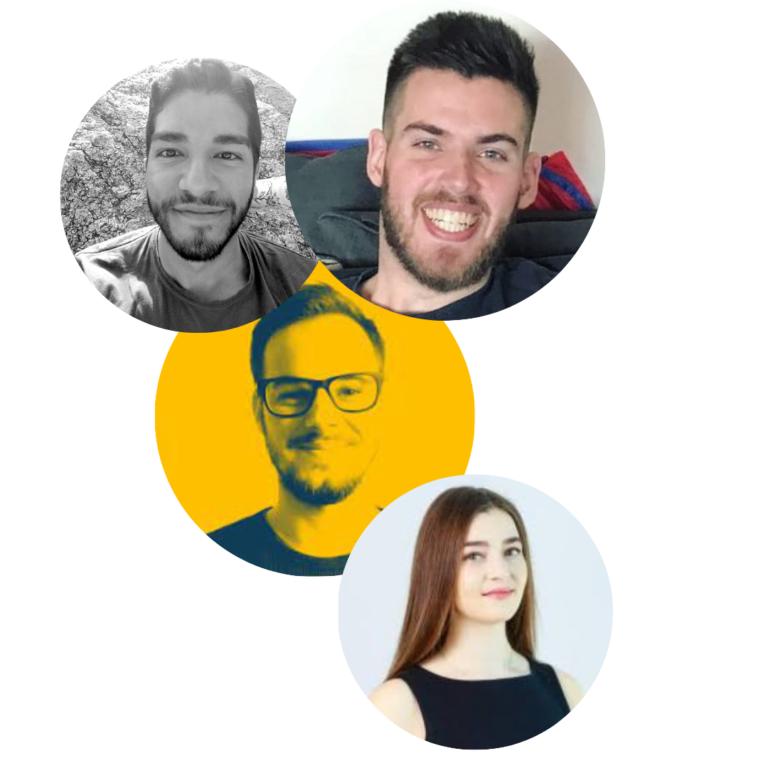 Content Hacker™: My 6 Frameworks For Brand Growth
You can learn about these frameworks in my book, Practical Content Strategy and Marketing (read in over 90 countries), and watch fundamental skill-building videos and complete the many exercises in my Content Strategy & Marketing Course on them, too.
In our Content Hacker™ VIP-community only folder, you'll have access to fresh, new cheat sheets I wrote on each advanced framework. Plus, a 70-minute training video that walks you through ALL six pillars–which you can immediately access once you
Brand Framework 1: Know Your Brand Content Differentiation Factor
How do you create content that stands out in a world where 5 million blogs are published per day? Why will people buy from you, and not your competitor? What's your BHAG (big, hairy audacious goal)? We'll cover all that, and more, when we discuss this framework.
Brand Framework 2: Get to Know Your Audience
As they say, you don't need to be persuasive to be a salesman. All you need is the right product — for the right person at the right time. In this framework, I'll show you how to know your audience like a personal friend. Plus, I'll give you simple templates you can fill in to make the process a no-brainer.
Brand Framework 3: Earn Traffic & Prospects
You have an amazing brand idea. You know what sets you apart from your competitors. You know exactly who you're targeting. In this stage, we put the puzzle pieces together. You gain traffic and prospects that fall in love with your brand.
Brand Framework 4: Build a Content House
Your website is your online presence. Here, we'll talk about how to build your website so it becomes the "house" you're known for. I'll teach you how to create a beautiful, lifelong presence through your home, aka website.
Brand Framework 5: Consistency, Quality, & Time
Content marketing isn't a get-rich-quick scheme. It takes patient hard work. For the long-term. Only this guarantees long-term success. In our members-only guides, I'll show you exactly how to do it without burning out or resorting to "faster" schemes that don't work.
Brand Framework 6: Creating a Brand Ecosystem 
With a content marketing brand ecosystem, you'll enjoy massive results over time. In our matching Drive guide on Framework 6, I'll teach you to build one and grow it exponentially. This is a completely re-hauled and advanced version of my framework, using the same core fundamentals but going deeper — for Content Hacker™ VIP members ONLY.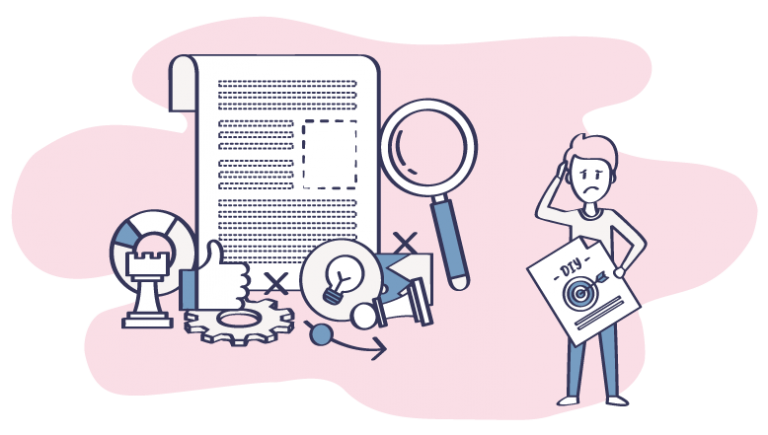 Don't Waste Your Time On Free Or DIY Formulae That Lacks Vision.
There's a ton of information about content strategy out there.
If you Google it, there's over 1.5 billion results.
Everyone has an opinion on how to implement content, how to create it, and which platform to jump on.

But not everyone can say that they've taken a business from $0 to $4+ million solely through content marketing in just seven years. I can. And not everyone has built a reputation on finding simple, yet powerful, evergreen content hacks. I have. With me and other top content hackers as your mentors in the Content Hacker™ VIP Tribe, you will learn how to implement real success.
What Others Say About Julia's Training ❤️
Who's Not A Good Fit For Content Hacker™ VIP?
This isn't for the "bro-marketers" that like to dream about getting rich quickly while binging Netflix during working hours instead of, well, working. Sorry. Keep dreaming. Real work and commitment is involved in growing.
If your goals ONLY center around money, this mentorship isn't for you. We're looking for heart-centered entrepreneurs and marketers that we can help accelerate growth for. (If you don't have a clear passion/purpose lined out yet, but you desperately know you can get there with the mentorship and guidance you've been lacking all along…this membership IS for you! We have worksheets, templates, and training videos JUST for you! ❤️ )
If you create content for fun, but don't care about earning income or growing a brand through your writing, this isn't the best fit for you, either. Sorry.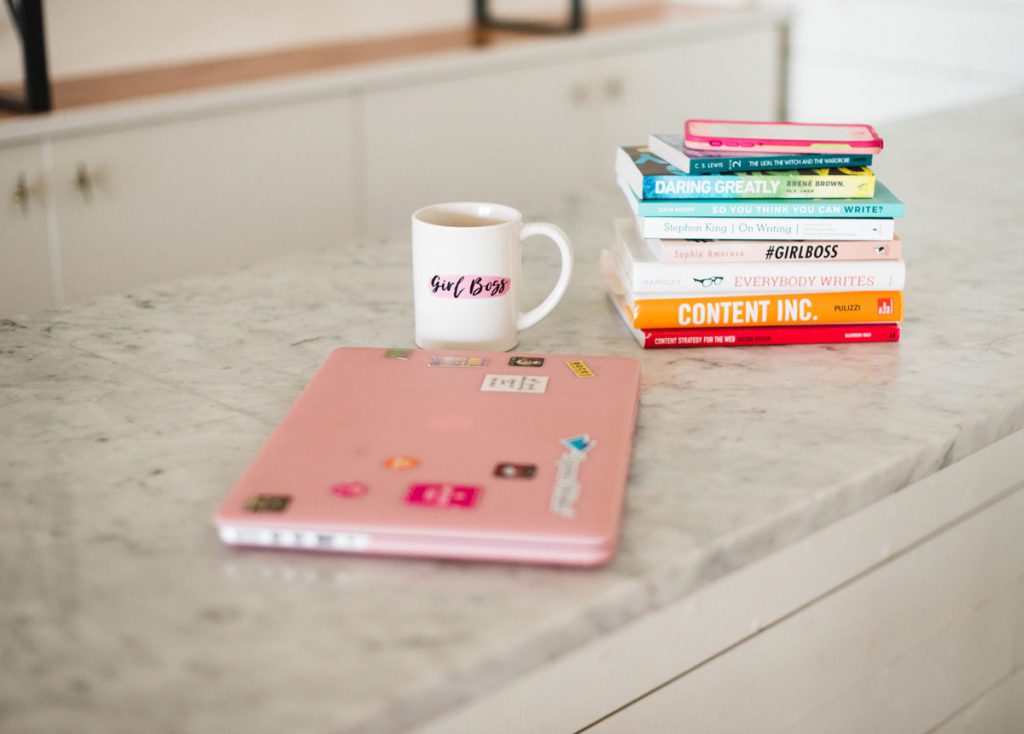 Can I Get A Refund If Content Hacker
™

VIP Isn't Right For Me?




Given the nature of Content Hacker™ VIP as a growth-based LIVE community, and the amount of work we will be putting in every month for our members, we don't offer money-back guarantees. However, you only pay one month at a time. If you feel the program isn't for you, simply cancel at least seven days before your next month, and we won't charge you a single cent more. Easy, no-hassle monthly commitment.



When Can I Start My Content Hacker
™ VIP Membership?'
Immediately! As soon as you enroll, you can get immediate access to the Slack tribe, Facebook group, and 13+ hours of live recorded trainings!
I can't wait to see you inside. Let's grow together! ❤️ 
—Julia, Educator & Content Hacker™