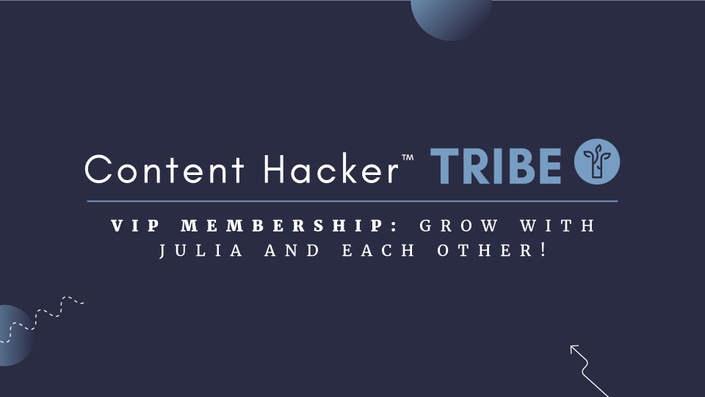 Content Hacker™ Tribe: VIP Membership Subscription
The Content Hacker™ Tribe is a place where VIP members of Julia's Academy gather. Grow and learn together.

Content Hacker™ Tribe: Your VIP Membership Subscription
A simple, B.S.-free membership community focused on one goal: to help Content Hacker™ Academy members GROW online. Led by Julia McCoy. $35/month, cancel anytime.
Is this you?

You're in my Content Hacker™ Academy courses and/or workshops.
You're facing growth, and BIG next steps...
But you DON'T know where to turn.
You've leveled-up with one (or all) of my programs, but you need MORE help.
You don't want to use a sleazy approach to grow online. You're ready for the long-term... you want legacy. You aren't some short-term thinker.
You want to grow organically, but you're stuck on the how. You're burning yourself out. Long hours, late nights. And you don't want just another course or book.
You need our LIVE community, hosted in Slack, Facebook, and with more 1:1 access to Julia than ever before. You need access to Julia's templates, stored in an ever-updating Google Drive members-only folder.
You need The Content Hacker™ Tribe, a community of content-marketing mentors and mentees that are making POWERFUL moves, every month. $35/month, cancel anytime.
Grow with Julia as Your Trainer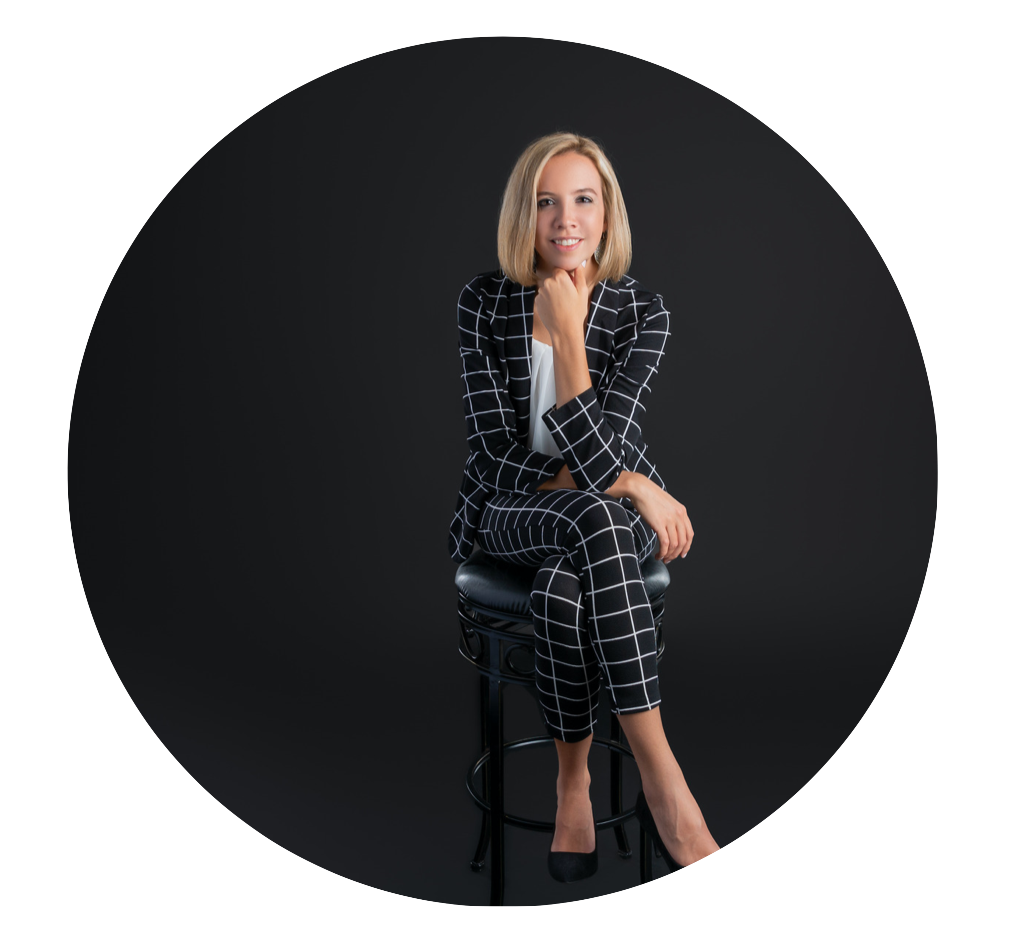 Way back in 2017, when I launched my very first course, I entered the online education space.
I was new. Fresh. Concerned. Diligent.
I was a practitioner-first, not a college-degree polished pro, that took sweaty pride in EVERY dang piece of that training I created myself from scratch.
I'd been in content marketing since 2011, self-taught, self-made, running a million-dollar writing agency the hard way.
Bootstrapped. NO funding (ever).
My brand was built through value, and trust-focused content. It was a hard-knocks entrepreneurial life -- I was doing everything at the beginning.
Sales. Marketing. The website. Emails. Writing. Training new staff. And more. Learning through a lot of failure.
Failing forward...
I kept at it, got better at it through sheer consistent hard work, and things grew.
We grew roughly by 200%, each year the first four years.
In 2017, the only reason I'd undertaken building a Rome of my own was because a client literally called me up one day and asked me to build a training for his office.
I decided to do it, and eight months later, The Content Strategy & Marketing Course was born.
Today, I teach three courses, have three published books, and have had the honor to mentor many incredible people.
I have even been paid -- travel costs included -- five figures to teach a bunch of smart people how to do content in even smarter ways, in a half-day workshop for a healthcare firm in California.
All in all, over 500 students have come to me for training.
Awe. Gratitude. Passion. Purpose.
That's how I feel, teaching.
Content Hacker™ Tribe: Your VIP Membership Subscription
What's Included:
Monthly access to a private Content Hacker™ VIP members-only Slack workspace with me + my team
Monthly access to a VIP-Members' only Drive resource folder, full of Julia's latest and continually-updated templates/guides (not shared ANYWHERE else!)
Replays of 13+ hours of private workshop-style training (immediately accessible once you login!)
Private members-only Facebook community for fostering and growing relationships, and answering all your growth-related questions
Freelancers: Get personally recommended by me to clients/featured in my blogs, as one of my trained students/graduates
Entrepreneurs and Marketers: Get first dibs on my new trainings + access to me in future one/off live trainings
Coming soon: A space on contenthacker.com where you can create a profile as a recommended student/graduate of my courses to get leads from my site! I've been dreaming of this for a while! We will be building a segment on my site that allows you to create a profile, list your name/email/what you do for clients or as a service, and sign up as a provider. This will be available early fall 2021.
Enroll Today!
Coupons are applied in the cart